Chiropractor Canton GA
Welcome to Canton Chiropractic and Massage - your neighborhood office dedicated to providing honest, effective, and affordable chiropractic care. Who you trust with your health is one of the most important decisions you will ever make, and we know that once you experience our level of professionalism and honesty, you will know you made the right decision. We proudly serve as the Chiropractor for Canton, Holly Springs, Hickory Flat, Milton, Woodstock, and the surrounding areas.
After practicing for almost a decade in south Florida, Dr. Jeff decided to move his family to the Canton/Holly Springs area for a better community environment. He looks forward to every opportunity to meet new neighbors here, and strives to become the best Canton Chiropractor.
If you're ready to come see the difference at Canton Chiropractic and Massage, give us a call and we will gladly schedule your first visit. Be the first in your family to discover the best kept new secret!!
Canton Chiropractic and Massage
IS CHIROPRACTIC RIGHT FOR YOU?
The Benefits of Chiropractic Care
We have great success with common conditions such as neck pain, back pain, and headaches. Dr. Jeff also completes a digitized postural analysis with every patient which helps for those that sit at work for extended periods. Our office is a family wellness environment, focusing on children's health and massage-based wellness plans for adults. Please see our "Symptoms" section for more information about specific conditions.
OUR EDUCATION
If you have not yet visited our office, we look forward to introducing to you the latest advances in chiropractic. Dr. Jeff Getbehead is the 2017 Young Alumni of the Year Award winner from esteemed Life University. He has traveled internationally to practice, and brings his extensive experience to Canton and Holly Springs. In addition to chiropractic adjustments and massage therapy, we incorporate technology such as cold laser AKA low level laser therapy (LLLT) to help eliminate painful conditions fast.
COMMON MISCONCEPTIONS
The two most common misconceptions we've heard about chiropractic care are that 1) once you go, you'll have to go forever, and 2) it will be expensive. At Canton Chiropractic and Massage, we want what you want. To ensure this, Dr. Jeff sits down with every patient to review their needs before giving his recommendation, which is always fair and backed up by his findings. You will never be pressured into care at our office.
HOW TO FIND US
Canton Chiropractic and Massage is located at the north end of the Harmony on the Lakes neighborhood right at Hwy 140 (Hickory Flat Highway). We are just minutes away from both Holly Springs and Canton and only 3 miles from I-575 (Exit 16) and 2 miles from Hickory Flat.
OFFICE HOURS
Monday
9:00am - 12:00pm
2:00pm - 6:30pm
---
Tuesday
2:00pm - 6:30pm
---
Wednesday
9:00am - 12:00pm
2:00pm - 6:30pm
---
Thursday
2:00pm - 6:30pm
---
Friday
9:00am - 12:00pm
---
Saturday
By Appointment
Canton Chiropractic and Massage
400 Argonne Terrace
Canton, GA 30115
(678) 880-7024
SYMPTOMS CHIROPRACTIC CAN HELP
Contact us today to see how we can help you feel better today.
HOW TO FIND A CHIROPRACTOR IN Canton
This guide will help you find the best chiropractic clinic in Canton for you. When most people in Canton decide they need a chiropractor, they end up doing a search and just picking someone at the top.
Being at the top of Google for the chiropractic search does not necessarily mean they are the best chiropractor for you. Follow the steps below to make sure you are picking the right chiropractor for you.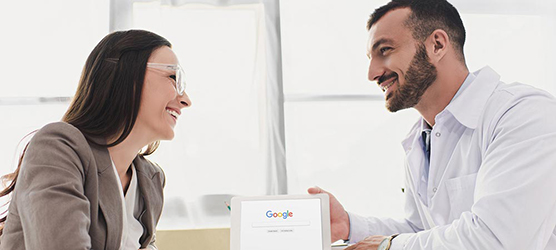 Time Needed: 5 minutes
Total Cost: USD 0.00
4 EASY STEPS TO FINDING A CHIROPRACTOR IN Canton
Step 1: Open up a Google search
You will want to type one of the following in the search bar:
Chiropractor Canton
Chiropractor 30115
Chiropractor near me
Best chiropractor in Canton

Step 2: Review Their Website
The best chiropractors in Canton put as much care into their website as they do into the rest of their office. By reviewing their website you will get a good feel for the doctor and if they are right for you.

Step 3: Check Out Their Reviews
Check out the Google Business Page of a chiropractic clinic you are thinking about visiting. It is easy for someone to say they are great, it's a different story to get other people to say great things about you.

Step 4: Give The Office A Call
Now that you have a basic understanding of what the office is about. Give them a call to make sure they fit the message that their website and GMB have been sending. You will know in a few minutes whether the office is the right one for you.